Here are some of our members (past and present), attending a BRG meeting in Seattle.
seated, left to right: John Zachman, Ron Ross, Warren Selkow, Terry Moriarty.

standing, left to right: John Hall, Cheryl Estep, Allan Kolber, David Hay, John Healy,Michael Eulenberg, Keri Anderson Healy, Neal Fishman.

not shown: Donald Chapin, Jim Funk, Markus Schacher, Harry Williford.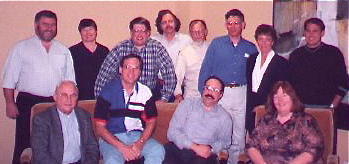 Taking a break during a tough work session....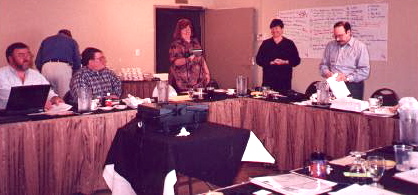 We met in Zurich, in conjunction with the EuroRules conference.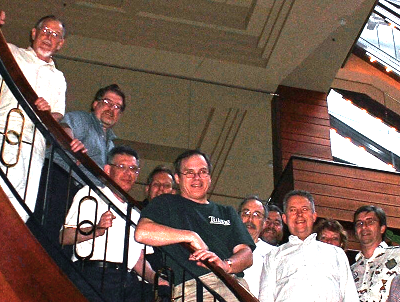 Our booth at the Business Rules Forum conference.